AMTRAK 125th Street Public Realm

Architecture
Public Realm
New York, New York
Shortlisted Proposal, NYC Economic Development Corp.


HE was shortlisted by the NYC Economic Development Corporation to revitalize the spaces around the 125th St. Metro North Station. The proposal treats the Metro North viaduct above as a unique urban asset - a canopy for decidedly "local" public spaces resisting the common phenomenon of constituent displacement that accompanies gentrification.
Programmable public spaces constantly shift to accommodate a myriad of uses: docking stations for food trucks or outdoor cooking; seating that becomes lighting for evening events; deployable canopies that provide temporal shelter for fairs and markets. Other design strategies position Harlem as both a cultural resource and gateway to/from Manhattan along the Metro North line.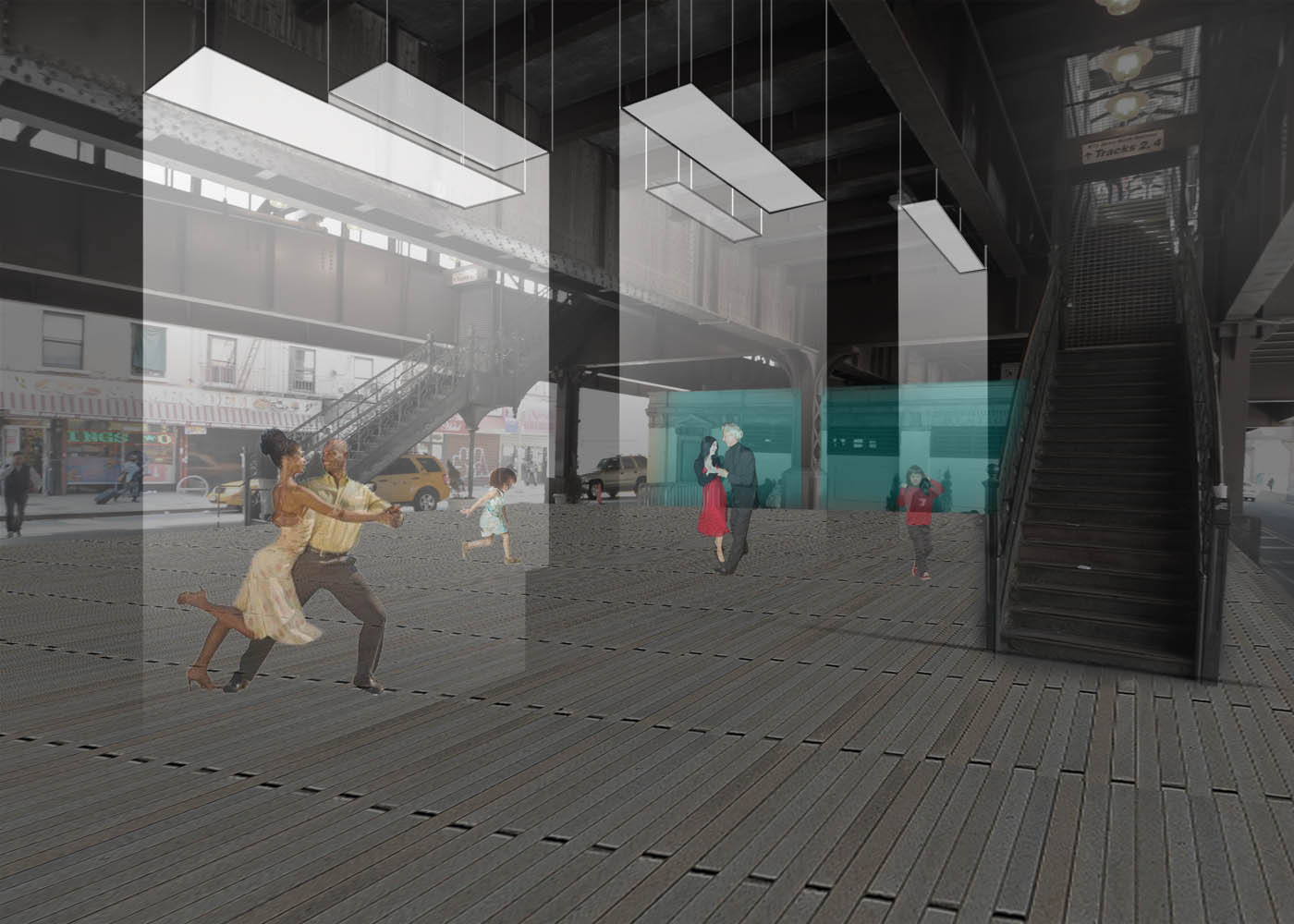 ---
33 Perry Street, New York, NY | + (00) 1 212 945 0703 | he@hernandezeli.com