Casa Cruz Furniture & Accessories

Architecture / Interiors
Hospitality
12,000SF
New York, New York
2022


HE provided architecture interior design for Casa Cruz New York which occupies a gut-renovated Beaux Arts townhouse. Casa Cruz combines a private members club, event spaces, public bar areas, and semi-public dining rooms. A new geometrically-exuberant stair – inspired by the original curvatures of a pre-existing stair – tether the various programs together across six stories.

The architectural language is implemented throughout with custom-designed elements that acknowledge the style of art deco, privedging the objectification of craft and enabling a
performance-like service structure. Service unfolds through the use of custom carts & trollies that conceal points of service, copper gantries, wine racks and metal and glass liquor shelves.
Guests view up close illuminated custom woven silk patterned upholstery wall panels, touch copper and leather bar rails, while high shine metal and lacquer paint finishes reflect
surrounding geometry, from door machine-age ribbed handles on circular back plates, to stone bathroom sinks floating beyond mirrored walls.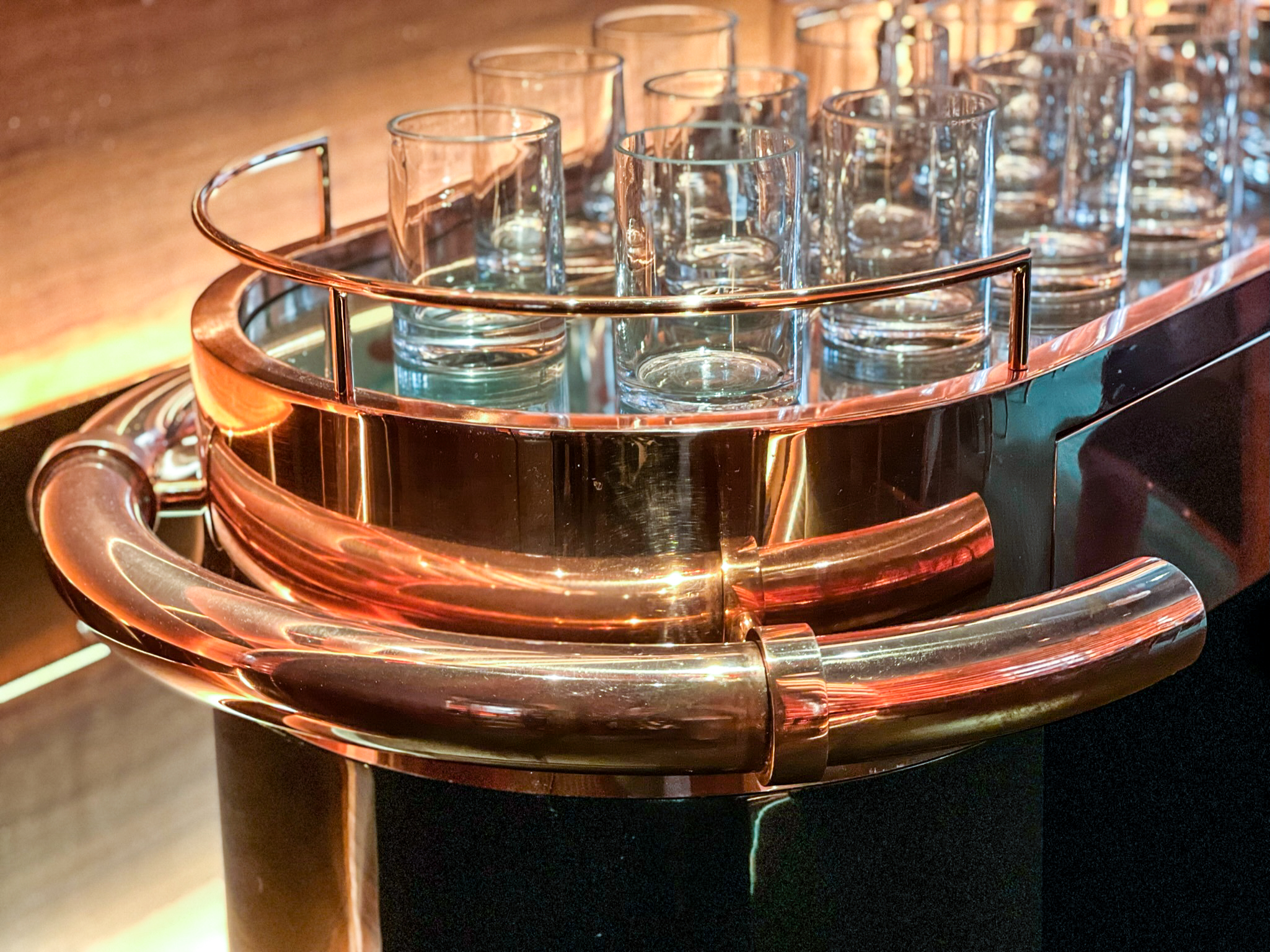 ---
1123 Broadway, Suite 511, New York, NY 10010 | + (00) 1 212 945 0703 | he@hernandezeli.com