New York Institute of Technology
Molly Rogers Auditorium &
Silent Study Spaces

Architecture
Institutional
7,000 SF
Long Island Campus, Old Westbrook, New York
2023


Located on NYIT's Old Westbury Campus Serota Hall, the program includes an update of the Serota Hall's 5,000SF Silent Study spaces and the Molly Rogers Auditorium.

For the Molly Rogers Auditorium, a bold, color wall transitions from deep gold to blue in purposeful contrast with the monolithic dark woven vinyl acoustic flooring, producing an exuberant space with limited means. The design organizes and reduces both the mundane and cluttered nature of auditorium spaces. Upgrades include railings, stair and floor finishes and furnishings.

The Silent Study scope spans updated finishes, millwork and furnishings, arranged to accommodate a multitude of study styles and habits within a singular space. A change in level separates individual study carols from a café and lounge environment and conference rooms used for seminars and presentations.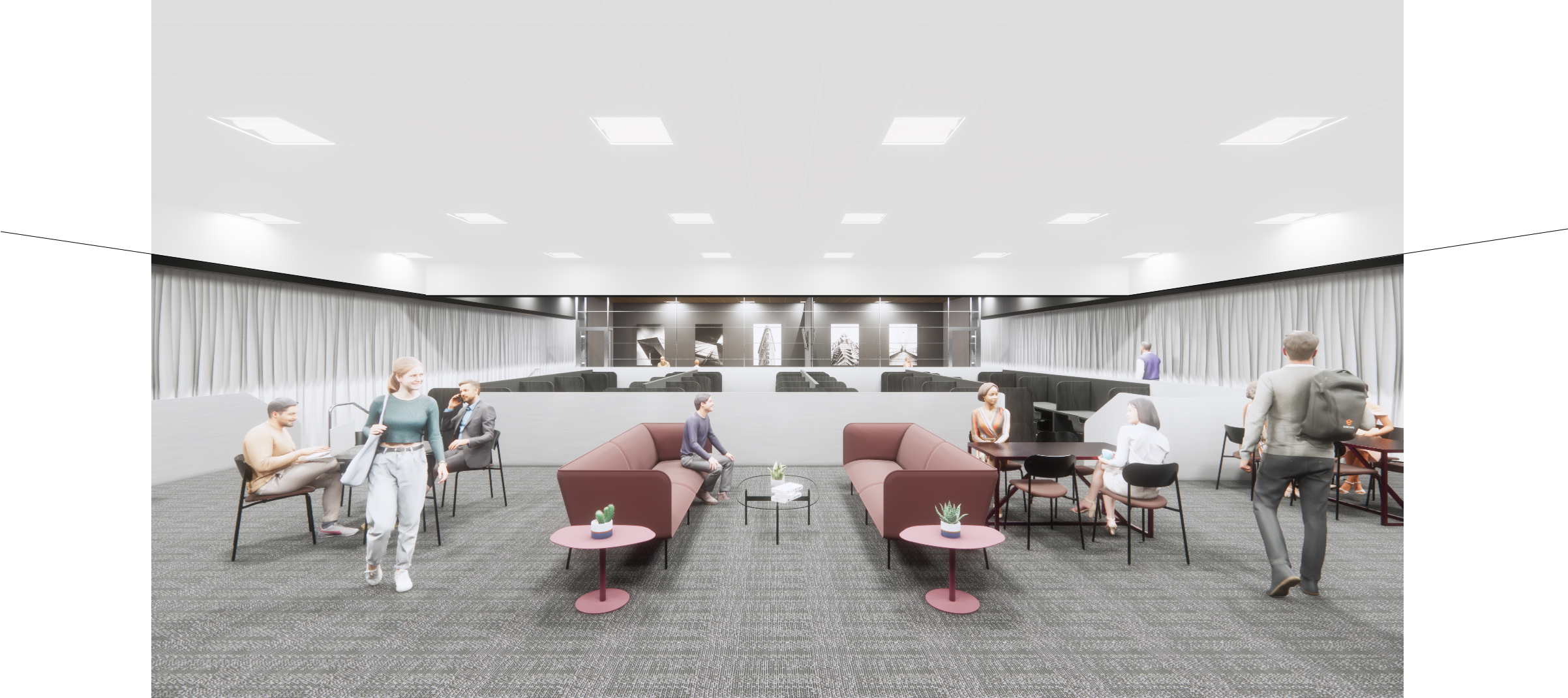 ---
1123 Broadway, Suite 511, New York, NY 10010 | + (00) 1 212 945 0703 | he@hernandezeli.com